In November 2015,
Daraz.pk
started a trend of Grand Annual Sale in Pakistan by the name of
BLACK FRIDAY
.Every brand & their competitor adopted this concept and started their own White, Blue Friday.They give Lame reason regarding spiritual concept of this Holy Day.Most of the persons who raise finger towards its name hardly offer Friday prayers.While it is observed during this mega sale,mostly khalifa persons who has a issue with Black Friday shops most rather than other liberal guys.Even a person with Dark Skin has a problem with BLACK color of Friday.So he/She accept whatever racism they face from world is right.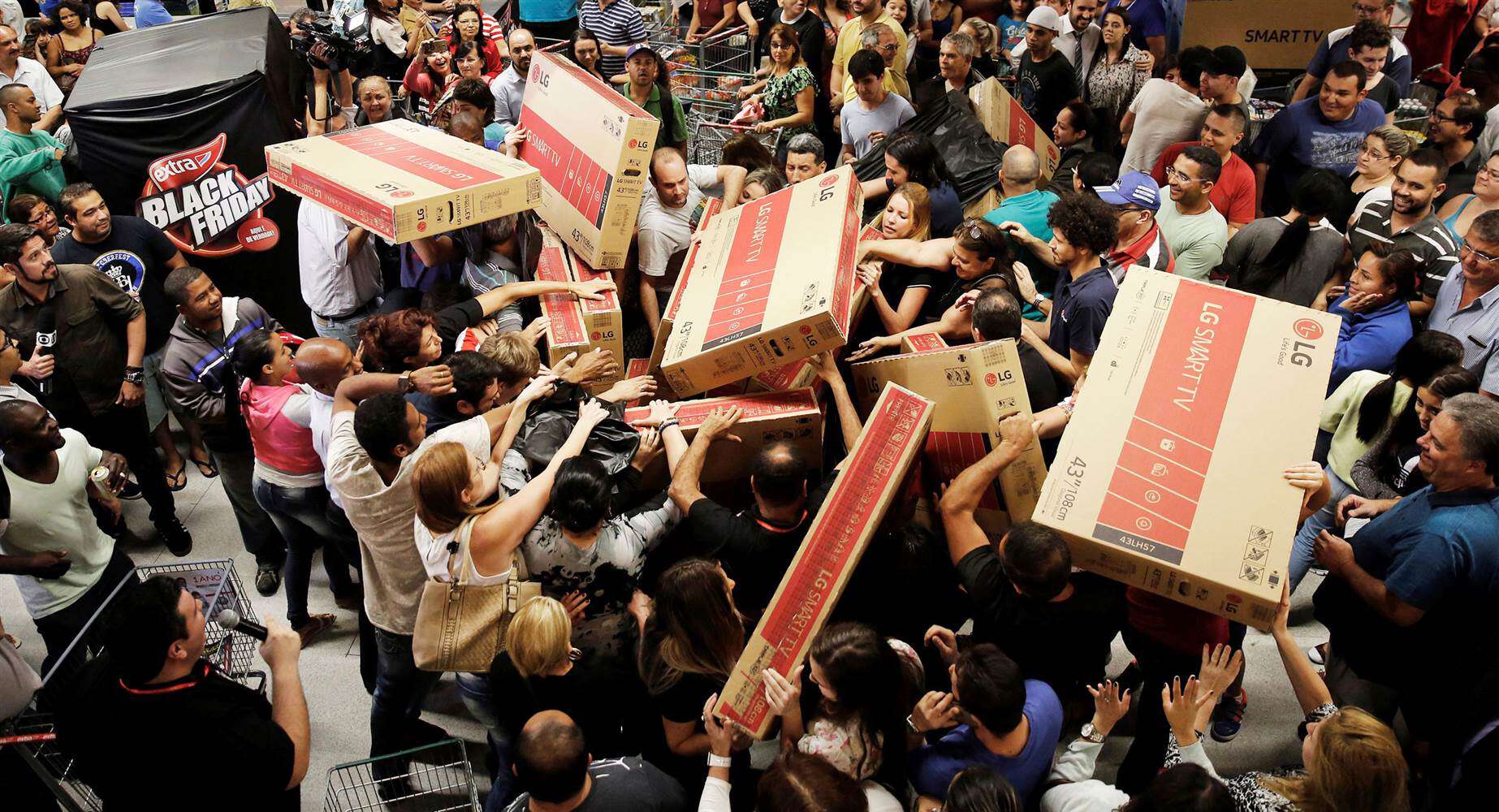 Now come towards the concept of color BLACK associated with
BLACK FRIDAY
.So the world black comes from business term which associated with Early 17th century (as school slang, in the sense 'Friday on which an examination is held'). The shopping sense dates from the 1960s and was originally used with reference to congestion created by shoppers; it was later explained as a day when retailers' accounts went from being "in the red" to "in the black".
Mostly retailers believes that as the sale started at 12:00 a.m Friday night as compare to normal day Sale that's why they call it as BLACK FRIDAY.
Islam never teaches to consider color black as hateful or dirty.Holy Kaba has a Black Color.Hazrat Bilal was Black Abyssinian.
Whereas in Ramadan , we observe these religious retailers who feels pain in their belly after listening the word BLACK FRIDAY, raised the prices of products so that they can live luxurious life entire year.However the adopted BLACK FRIDAY introduced in the western world to allow people having the products which they will need in the coming new year at best price.
So in the end , I want to say people who has problem with BLACK FRIDAY they should start their own GRAND SALE especially in RAMADAN or they should keep their ass in the commode.GRAND SALE like BLACK FRIDAY has ended monopoly of many hoarders.So they should not intervene between the legacy started by E-Commerce giant DARAZ.