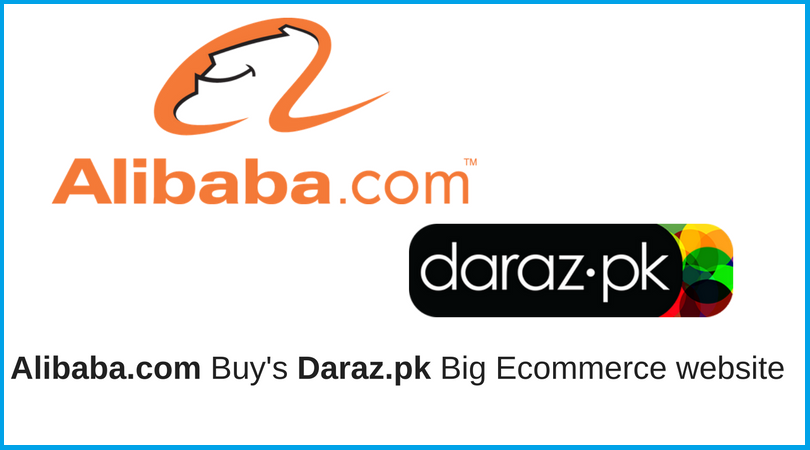 Karachi (Routers) - Alibaba Group has bought the entire share capital of Rocket Internet's South Asian ecommerce platform Daraz Group, Daraz Ceo' Bjarke Mikelson & Jonathan Doer Announced on Tuesday Morning.
It did not disclose financial details.
Daraz, founded in Pakistan in 2012, operates online marketplaces in Pakistan, Bangladesh, Myanmar, Sri Lanka and Nepal. The unit will continue to operate under the same brand following the sale to Alibaba, Rocket said.
Rumors of a deal have been rife for the past couple of months.
The deal is part of Alibaba's second wave of international expansions which see it enter South Asia.
The company initially focused on India —
where it has backed Paytm
— and Southeast Asia with Lazada, but this year it has spread its wings into lower profile but hugely populous countries in South Asia. Pakistan, for example, has a population of over 190 million. The acquisition of Daraz follows a fintech investment from Alibaba affiliate Ant Financial, which runs Alipay and other Alibaba financial services.
Back in March,
Ant paid $184.5 million for a 45 percent stake
in Telenor Microfinance Bank, a fintech division from Norwegian operator Telenor, which operates Pakistan's second largest telco. That one-two punch of e-commerce and fintech (particularly payments) is a common move from Alibaba-Ant, which has made similar deals in India and across Southeast Asia.
Beyond Pakistan, it looks like Alibaba is also eying nearby Bangladesh, which has a popular of over 160 million and rising internet adoption.
According to reports last month
, the Chinese firm is pushing to buy a 20 percent chunk of payment firm bKash, a move that would again push its reach deeper into South Asia.